LOVE, THE GREATEST COMMANDMENT
15-09-2010
submitted by Aaron Drummond, reviewed for website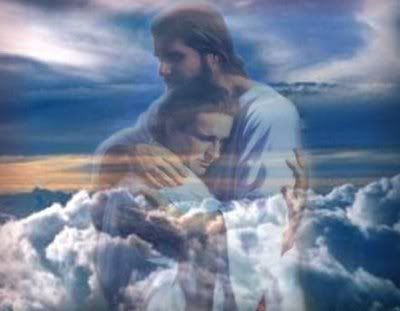 The greatest commandments of God, according to Jesus in Matthew 22:38-40, Mark 12:30-31, and Luke 10:27, are "love the LORD your God with all your heart and with all your soul and with all your strength" and "love your neighbor as yourself". What so many Christians today completely miss about this is that these statements are both direct quotes from the Torah, the teaching and instruction of God (Deuteronomy 6:5 and Leviticus 19:18.
In Matthew's version of this event Jesus makes follows this up with the statement that, "All the Law and the Prophets hang on these two commandments." What a revealing statement! Jesus was behaving very much like a Jewish rabbi in this instance. He answered the question He was asked, but in the way He did it -- directly quoting the Torah -- He was also letting the people around Him know that if they really knew the scriptures they would already know this. And in fact, many of them did. This question was not posed to Jesus so much to get a profound answer to a mysterious question out of Him, but rather to test Him to see if He would have the "right" answer -- and He did!
We can also take from the fact that Jesus answered this question by quoting the Torah that the Torah has some practical applicability to us today as "New Testament" believers. By stating that the Law and the Prophets, two section of the Tanakh or "Old Testament", hang on these two commandments Jesus was letting us know that we could find out what it really means to love God and to love our fellow man -- and even to love ourselves -- by studying these sections of scripture.
You see, far too ofen we, as 21st century Americans, read this story and see Jesus's answer and think, "Oh, love. I get it. I know what that is," and we totally miss that we don't know what that is because in our American culture our idea of "love" is influenced most heavily by the ancient Greek culture. Our idea of "love" -- what we read into the word "love" -- is not based on a Hebraic idea or image of love, but on a Greek and pagan idea of love and what it means to love. We view love as an emotion and we see it as very abstract and often use it as an excuse to stay out of "other people's business" because we shouldn't judge them we should only love them.
The problem is that the scriptures weren't written in Greek or English, they were written in Hebrew. The original word used for love in the scriptures was not emotional. It was not an abstract verb dealing with the feelings of the heart. It was a verb referring to physical actions. James writes about this when he tells us that our faith is dead without works. Which works? Works of love! And he does so in the midst of encouraging his readers to follow the "law" -- the Torah, God's teaching and instruction. We are also told elsewhere in scripture that faith works by love -- when we partake in loving acts such as laying hands on the sick, praying for our friends and neighbors, being kind to our enemies, giving of our own posessions to meet the needs of those around us, caring for the widows and the orphans, etc., etc., etc., our faith is activated, it becomes alive.
God didn't just tell us to love Him and our fellow man and leave it at that. He gave us the entire Torah to teach us what it really means -- according to His idea and image of love rather than our own various perversions of what love seems to be to us in our numerous earthly, sin-influenced cultures -- to love Him and our fellow man, and even what it is to love ourselves. The Torah is not some set of ritual laws that the ancient Jews used as a primitive method of attempting to earn their own salvation by works. This is a great fallacy and lie straight from the pit of hell. The foundation of the Torah is love. The point of the Torah is love. The principles of the Torah are the principles of true love.
The Torah "hangs" on "love the LORD your God with all your heart and with all your soul and with all your strength" and "love your neighbor as yourself". In other words, these two statements are the most basic principles of the Torah, and all the rest of the Torah is meant to expand upon these principles -- the principles of love. The Torah is meant -- intended by its author, God -- to show us what this thing called "love" really looks like. It reveals to us His love, shows us both how to and how not to love Him, how to and how not to love our neighbors, and how to and how not to love ourselves.
When Jesus quoted these two statements from the Torah in answering the question of which commandment is the greatest He was eluding to the fact that if you wnat to learn how to follow these commandments, to live by these principles of love, you can learn by studying the Torah. What an awesome gift He has given us in His Torah, in His teaching and instruction! What an awesome God we have!