THE AUDACITY TO HOPE? NOT REALLY!!
07/12/2010
by Mike Taylor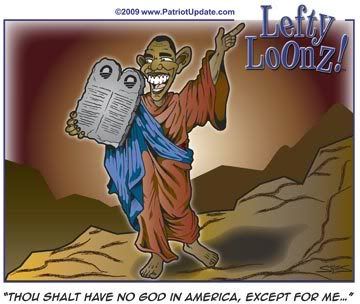 THE AUDACITY TO HOPE? NOT REALLY!
by John Taylor, minister

The world has been focused on one man that they expect to give them their definition of hope. Barack Obama wrote a book called the "Audacity of Hope" which was based on a fiery sermon by his mentor and pastor, Jeremiah Wright.
Obama says he doesn't remember the harsh rhetoric of his pastor, because maybe he was watching the show and didn't hear the words? Who knows.
Wright's sermon, or ranting, depending on how you look at it, was about the audacity to hope and is where Obama pulled his title of his book. So at least he was listening long enough to pull the title for his much publicized book.
I remember reading somewhere, that Wright in this "sermon" preached about Hannah in the 1st chapter of Samuel, praying for what she did not see, and kept on praying all the while, Wright is weaving a story of hope by also using a painting by George Watts called "HOPE". It's a painting of a woman sitting on top of the world with her strings of her harp broken, all but one. She bandaged and wounded, but plucks her harp with one string while praising God. He submits that both are praying for something that they never knew would be answered in the affirmative.
In other words she had the boldness, the daring, the courage, the nerve, even the gall, to pray and keep on praying. The implication is that God had given her no indication that He was listening, but she had the bravery to pray nonetheless.
This is taking hope in the wrong direction, toward wishing. Hope is not based on the audacity to make the request, but on faith that God is true. That His Word does not change, that scripture cannot be broken and that God keeps his promises to his people. God cannot lie.
This world's view of hope is some future thing that they are uncertain of attaining, They want more money, a luxury car, a beautiful home, or whatever else they greatly desire, but they may or may not get it. Webster's Dictionary says that "hope implies little certainty but suggests confidence or assurance in the possibility that what one desire or longs for will happen." Is that how we define hope?
Looking to find the definition of hope in the Old Testament we find these words:
1.Tiqvah, (tik-vah) literally a cord, an attachment, expectancy, expectation, hope, live, thing that I long for.
2. Yachal (yaw-chal) to wait, be patient, hope, to trust.
3. Sebar (say-bar) expectation.
4. Kecel (keh-sel) trusting in folly, as your hope is in gold or silver.
5. Betach (beh-takh) place of refuge, safety, security.
But,looking to the New Testament for the words used to define hope in Greek:
The word is Elpis (el-pece) to anticipate, usually with pleasure, expectation or confidence.
Hope is found 140 times in the Bible, 80 times in the New Testament alone using the Greek word "Elpis".
Romans 5:1-5
"Therefore being justified by faith, we have peace with God through our Lord Jesus Christ:
By whom also we have access by faith into this grace wherein we stand, and rejoice in hope of the glory of God.
And not only so, but we glory in tribulations also: knowing that tribulation worketh patience;
And patience, experience; and experience, hope:
And hope maketh not ashamed; because the love of God is shed abroad in our hearts by the Holy Ghost which is given unto us."
The word "stand" is translated from the Greek 'histemi', and in the context means "to continue, endure, or persist." Our calling, election, repentance, and justification enables us to stand before God in the sense of being given access into His presence. After that , receiving the gift of His Holy Spirit and continuing on to salvation itself by means of His grace.
Romans 8:22-27
"For we know that the whole creation groaneth and travaileth in pain together until now.
And not only they, but ourselves also, which have the firstfruits of the Spirit, even we ourselves groan within ourselves, waiting for the adoption, to wit, the redemption of our body.
For we are saved by hope: but hope that is seen is not hope: for what a man seeth, why doth he yet hope for?
But if we hope for that we see not, then do we with patience wait for it.
Likewise the Spirit also helpeth our infirmities: for we know not what we should pray for as we ought: but the Spirit itself maketh intercession for us with groanings which cannot be uttered.
And he that searcheth the hearts knoweth what is the mind of the Spirit, because he maketh intercession for the saints according to the will of God."
We as Christians rely on the eternal hope of our Lord and Savior, Jesus Christ, as our High Priest, making intercession for His saints. Not some man with a good personality and a charismatic style of speaking. People feign after a good speaker in a cult of a personality and hold them up as their answer to their earthly problems. In troubling times, our hope is in Christ, He will see us through.
I know some Christians have anxiety about coming events that might signal persecution or tribulation that could be right around the bend. They fret and worry and instead of having hope and faith in Jesus, they ponder the times by living in fear or denial, because they worry if they can stay faithful during hard times.
I was talking to my wife this morning and she made the comment that we should be praying for our president, not condemning him. She noted that God could change his heart and influence his policies and we should pray for the healing of our nation. I would totally agree with that statement. I don't know his heart, but his actions are contrary to the laws of God, and what this nation was built upon. But whatever may come, I'm bound to turn to Psalms 91 and read the verse. "A thousand shall fall at thy side, and ten thousand at they right hand, but it will not some near you. For thou shalt see with thine eyes the punishment of the wicked. If you make the most High your dwelling, even the Lord who is my refuge, then no harm will befall you, no disaster will come near your tent."
He is our Blessed Hope….God is in charge. We have no need to fret!
Now let's turn to another passage where hope is part of the theme:
1st Corinthians 13:9-13
"For we know in part, and we prophesy in part.
But when that which is perfect is come, then that which is in part shall be done away.
When I was a child, I spake as a child, I understood as a child, I thought as a child: but when I became a man, I put away childish things.
For now we see through a glass, darkly; but then face to face: now I know in part; but then shall I know even as also I am known.
And now abideth faith, hope, love, these three; but the greatest of these is love."
Here Paul lists hope as one of the "big three" virtues of Christianity. Whereas faith is the foundation on which the other two stand, and love is the object because it enables us to communicate, interact properly, and unite. Hope is the quality that motivates and provides energy by keeping us in the anticipation of greater and better things to come.
Hope, as used in Scripture, is not difficult to define. It appears as both a noun and a verb and conveys the absolute certainty of future good. In other words, even in the Kingdom of God here on earth and into eternity, we will always be eagerly looking forward to some blessing or accomplishment as age upon age unfolds before us. This will occur because God's revelation never ends, as He Himself is an inexhaustible resource.
Paul makes another contrast by in Galatians 5:4-6:
"Christ is become of no effect unto you, whosoever of you are justified by the law; ye are fallen from grace.
For we through the Spirit wait for the hope of righteousness by faith.
For in Jesus Christ neither circumcision availeth any thing, nor uncircumcision; but faith which worketh by love."
What sanctifies a person is faith through the working of love. These three verses introduce "Spirit " and they are important. They show that faith works through love and because of love. Meaning if the person has the right faith in the right Person, he will produce love as a fruit because of that faith in that Person. That Person, is Jesus Christ.
Now what is the definition of love found in the Bible? "For this is the love of God, that we keep His commandments" (1John 5:3) That's is just beautiful. Paul is saying if we believe in the right things, and in the right Person, and have faith, it will produce keeping the commandments of God and our Lord Jesus Christ. Folks claim that is legalism. I disagree. Although they have nothing to do with salvation, faith and love found in the right Person will cause you to WANT to do what is right in the site of God. Out of the seed that was planted in our hearts at our conversion which is God's Holy Spirit, grows a new creation that is proned to do good works, because of that indwelling Spirit of God. All of us, when we are called are being taught by God through His Word. Some require more water (trials and sufferings) to grow into what God desires and it may take a lifetime, but in the end, if we are sons and daughters of God, we will produce good fruit to the Glory of God our Father, if we stay close to God and stay "in tune" to the leading of His Holy Spirit is almost inevitable.
Turn with me to Ephesians 1:17-23
"That the God of our Lord Jesus Christ, the Father of glory, may give unto you the spirit of wisdom and revelation in the knowledge of him:
The eyes of your understanding being enlightened; that ye may know what is the hope of his calling, and what the riches of the glory of his inheritance in the saints,
And what is the exceeding greatness of his power to us-ward who believe, according to the working of his mighty power,
Which he wrought in Christ, when he raised him from the dead, and set him at his own right hand in the heavenly places,
Far above all principality, and power, and might, and dominion, and every name that is named, not only in this world, but also in that which is to come:
And hath put all things under his feet, and gave him to be the head over all things to the church,
Which is his body, the fulness of him that filleth all in all."
What is meant by "enlightened" in v. 18? Does He not enlighten us so that we turn our lives toward Him and the hope of achieving an eternity spent with Him? That faith and hope begins right here, right now. Not some future event. We hope and press for the reward promised us. To attain the resurrection of the dead, or to be changed in the "twinkling of an eye" and to join Him in His glory and "so we shall ever be with the Lord". That is our hope. Jesus is our hope, our only hope. By his grace and his willing sacrifice, our expectation is with eagerness, our longing for the next life and to spend eternity with Him.
Now turn to a passage any reader familiar with God's Word should know.
Let's read 1st Thessalonians 4:13-18:
"But I would not have you to be ignorant, brethren, concerning them which are asleep, that ye sorrow not, even as others which have no hope.
For if we believe that Jesus died and rose again, even so them also which sleep in Jesus will God bring with him.
For this we say unto you by the word of the Lord, that we which are alive and remain unto the coming of the Lord shall not prevent them which are asleep.
For the Lord himself shall descend from heaven with a shout, with the voice of the archangel, and with the trump of God: and the dead in Christ shall rise first:
Then we which are alive and remain shall be caught up together with them in the clouds, to meet the Lord in the air: and so shall we ever be with the Lord.
Wherefore comfort one another with these words."
These verses regard the return of Jesus Christ at the sound of the last trump. That is the fulfillment of our blessed hope, to be with Christ for all eternity.
So where in the grand scheme of things in AD 50, the possible date of Paul's writing of this epistle? It is a mere nineteen years since Christ was crucified, raised from the dead, and ascended to the right Hand of the Father. At this time, they were looking for Christ's return at any moment and He had not returned yet. Some people then, as people are now, fretting about the return of our Lord. They wonder, "why is it taking so long". Their faith and their hope is beginning to fade. So Paul exhorts them here and even as you read his words, to exhort them to get back on track.
Are you fretting about the economy, the perception of trials and tribulations, a lost job, or maybe you're worried about loosing your home? Get your hope and faith back on track!! That's what I pray that you will glean from this article and increase your faith, and be looking for that blessed hope. "If ye were of the world, the world would love his own: but because ye are not of the world, but I have chosen you out of the world, therefore the world hateth you." (John 15:19) We are in this world, but we are not of it. We are as pilgrims passing through. Sojourners looking for a home, not built with hands, but by God.
Titus 2:11-14
"For the grace of God that bringeth salvation hath appeared to all men,
Teaching us that, denying ungodliness and worldly lusts, we should live soberly, righteously, and godly, in this present world;
Looking for that blessed hope, and the glorious appearing of the great God and our Savior Jesus Christ;
Who gave himself for us, that he might redeem us from all iniquity, and purify unto himself a peculiar people, zealous of good works."
The thrust of the verses here that Paul writes exhorts us to quit looking back and longing for this world, but to live not to our former lives We must be looking forward to life eternal with our minds focused on the soon return of our Lord Jesus Christ. We must be preparing for that future, glorious event. That should motivate us to change our conduct as we live in this evil world. If we don't have this glorious hope found in us, we'll just be inclined to drift around in pursuit of trivial, useless carnal living. We will fail to use the grace that God bestowed upon us, to grow in His image, and to produce the kind of fruit He expects of all of His children.
1st Peter 1:13-16
"Wherefore gird up the loins of your mind, be sober, and hope to the end for the grace that is to be brought unto you at the revelation of Jesus Christ;
As obedient children, not fashioning yourselves according to the former lusts in your ignorance:
But as he which hath called you is holy, so be ye holy in all manner of conversation;
Because it is written, Be ye holy; for I am holy."
Now drop down to verse 21 of this chapter to verse 23:
"Who by him do believe in God, that raised him up from the dead, and gave him glory; that your faith and hope might be in God.
Seeing ye have purified your souls in obeying the truth through the Spirit unto unfeigned love of the brethren, see that ye love one another with a pure heart fervently:
Being born again, not of corruptible seed, but of incorruptible, by the word of God, which liveth and abideth for ever."
Paul gives us practical application of this hope, under girded by faith. Hope and faith can go to work for us and produce wonders. God's calling is definitely wonderful, but God does intent for us to go off in a daydream. Peter declares in a call to arms. "Pull yourself together. Roll up your sleeves. Give hard thought and wrestle with the practical implications of your call to salvation."
1st John 3:1-3:
"Behold, what manner of love the Father hath bestowed upon us, that we should be called the sons of God: therefore the world knoweth us not, because it knew him not.
Beloved, now are we the sons of God, and it doth not yet appear what we shall be: but we know that, when he shall appear, we shall be like him; for we shall see him as he is.
And every man that hath this hope in him purifieth himself, even as he is pure."
Our hope is to be conformed to the image of our Lord and Savior, Jesus Christ. We long to see Him as He is. Our hope is to enter into His kingdom, beginning when He breaks into the clouds and calls the dead in Christ out of their graves and we being alive, changed instantly to ever be with the Lord. We sanctify ourselves and live as close to what He lived by the power of God's Holy Spirit giving us strength and increasing our faith and trust in Him. If we do this, we can't help but produce the kind of fruit pleasing to God and in so doing so, prepare us for His glorious appearing.
Obama and his "Audacity to Hope" implies that we really have no reason to hope. No sign has been given from above that anyone is listening, yet we boldly hope nonetheless. This may be true for those in the world and it is undoubtedly true for those waiting for the government to improve their lives. The world is looking to Obama to be their political savior, but it mustn't be true for us. We are saved by faith and a hope in Christ Jesus. This hope is so strong that it carries us and supports us through whatever trial may present itself.
When studying these scriptures God has laid on my heart, I keep being reminded of the an old hymn that sums it up:
"MY HOPE IS BUILT ON NOTHING LESS, THAN JESUS BLOOD AND RIGHTEOUSNESS. I DARE NOT TRUST THE SWEETEST FRAME, BUT WHOLLY LEAN ON JESUS NAME.
ON CHRIST THE SOLID ROCK I STAND. ALL OTHER GROUND IS SINKING SAND. ALL OTHER GROUND IS SINKING SAND. "
No, brethren, we do not come out of this world and its politics because of a wish or a dream, but rather we come out of sin as a response to the hope, the trust, and the faith that God has placed in us, by His Holy Spirit.
Do not fret about world events. Increase your faith and hope. Look aways expectingly upwards for the reward of your hope and faith, the coming of our Lord, as He ushers in His soon coming Kingdom.
God bless you and give you the faith and hope to believe solely on the name of our Lord and Savior Jesus Christ and make that personal commitment for Him to be Lord of your life., Amen.
Diamond rings